QUICK UPDATE:
HELLO! My "shop" (BUY MY JUNK) is finally up with a few things already (just 4 pair of shoes actually. lol.) Yay! Finally! Right now its only for people who live in Hanoi though because I cannot be bothered to go and try to figure out the mailing system and so on here... Plus, I'm getting my bank account this December (since google is so anal about how old you have to be to do certain things like using google+ and adsense, what is this I AM AN ADULT) so I think I'll have the mailing stuff sorted after. Just to make sure you guys understand, these are my own personal belongings that I am putting up on sale yes? I am not designing new clothes, unfortunately, or anything super amazing and creative like that. I am a boring boob and am only selling my old stuff for ridiculously cheap prices. Even one of the conditions of the shoe I put on sale is "slightly worn out". FOR $8. Not only am I an honest businesswoman, I am also fair.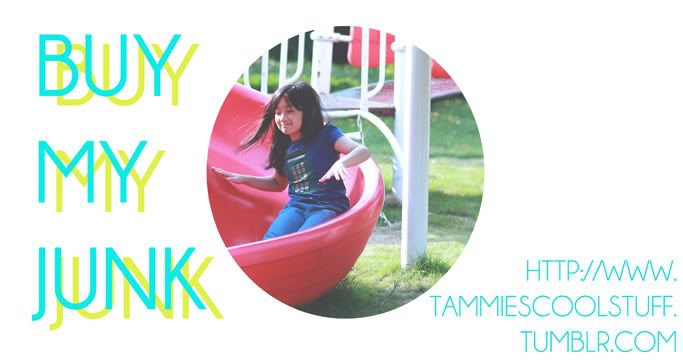 Do you love that the picture on my banner has nothing to do with anything? Yes, it is in fact my sister's smug little face going down a slide. Points for randomness? Yes, I believe so. And yes I did get creative with the title of my website, thanks very much.
So if you live in Hanoi (or even better, are UNIS students - it would be so easy to get the transactions and blahblah sorted) go get your butts over there now. The shoes are all under $20.
Ciao,
Tammie.