Layer: A single thickness of some material covering a surface.
I've always wanted to pull the socks-over-tights look, but just never did for some reason... Now, because I finally have the polka-dot tights, I can pull this off because it'll be sheer enough to create the layer look.
I think I'm playing with prints and solids again here. To tone down the skirt and the tights (the clashing patterns), I had the socks/boots and the coat. So solids and prints!
I also finally wore my owl earrings and the Marc Jacobs earrings a friend gave me as a gift:
 
It has a gold heart charm and the statue of liberty. Very New York (which was where she got it).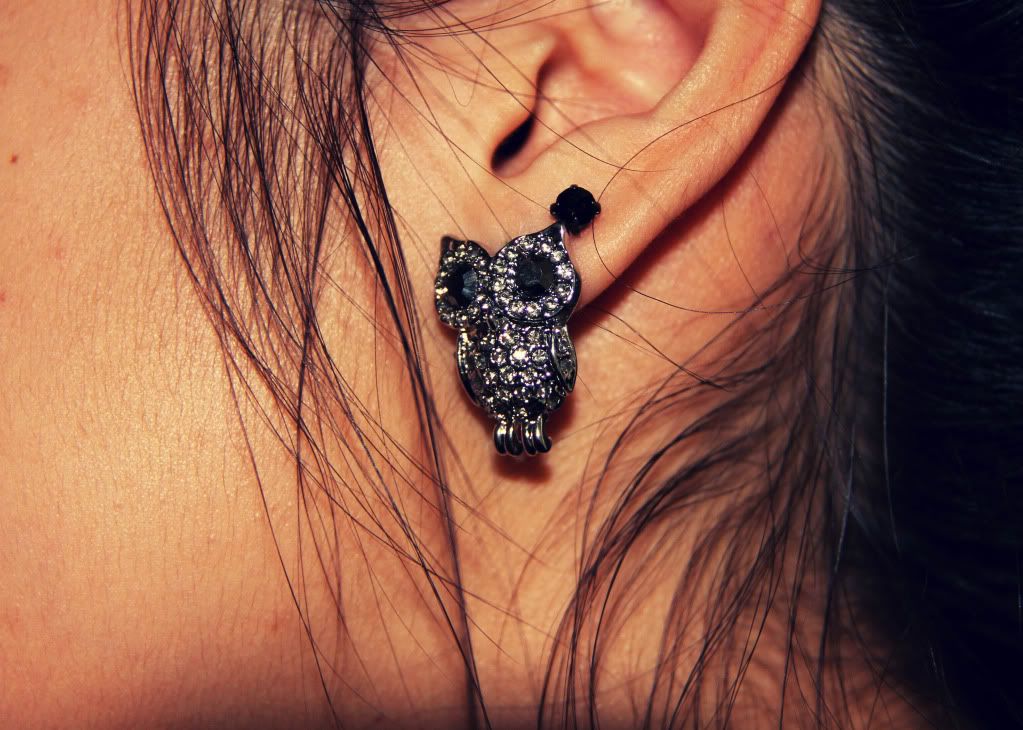 Bling owl earrings. Yeah.
My mom also gave me a new bag with Batik patterns on it which I love because it's really Indonesian-pridesesque, hahaha!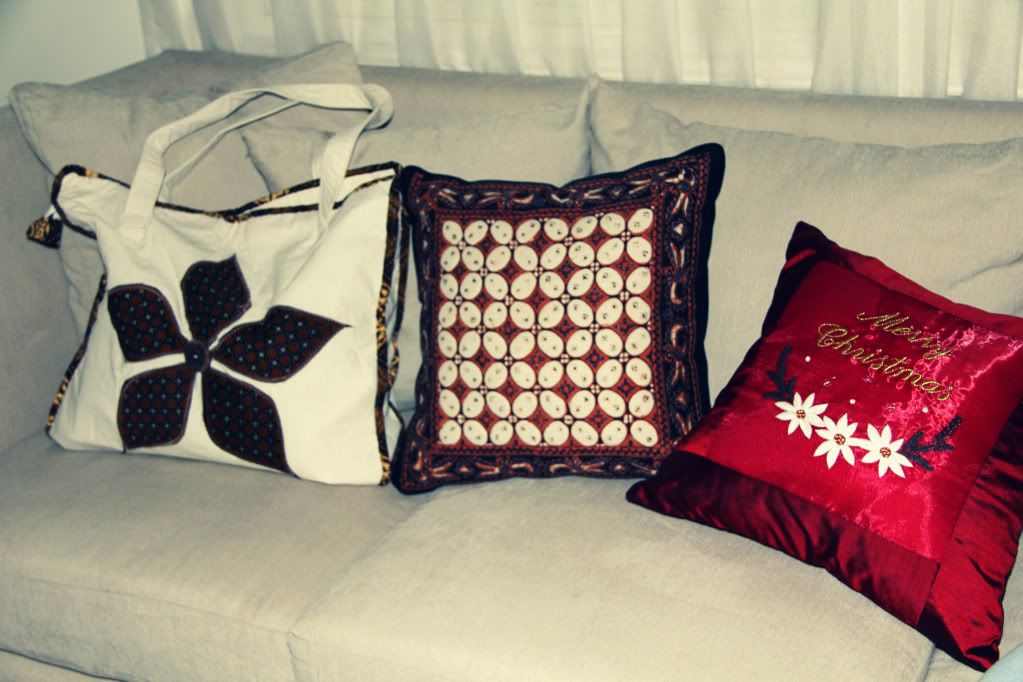 Looks like a pillow. That red, silky "Merry Christmas" pillow is so out of place there. Haha.
ITS CHRISTMAS SOON!
I just had yoga so I'm SUPER sleepy and tired but I can't sleep or anything because of mid-terms studying. And I REALLY do need to study.
EXAMS HARDCORE CRAMMING STUDYING TIME,
Tammie.
"Blessed is the season which engages the whole world in a conspiracy of love."
- Hamilton Wright Mabi