Earthquake: shaking and vibration at the surface of the earth resulting from underground movement along a fault plane of from volcanic activity.
Apparently 5-10 minutes before I started writing this post, there was an earthquake in Hanoi? My friends were freaking out but I didn't feel anything at all! Wow, it was apparently an aftershock from Laos's earthquake - just now - with a scale of 7. All these earthquakes :( There's also a prediction that Hanoi will get hit by one as big as an 8 or 9 which is HUGE. It really is very scary. Nobody got hurt, thank god, and my friends who REALLY felt the earthquake (mostly living in apartments or nearer downtown) is fine as well so that's really fortunate :) Also because of all the Japan tsunami buzz, I guess everyone makes this earthquake that much bigger of a deal than it should be because everyone's worried about the tremors and disasters :( Not that there's anything wrong with being worried of course.
Apart from the earthquake, today it got way cold again. It was 13 C in the morning and its currently 16 C now, but still. Not that I'm looking forward to the warmer weather either. Here, it'll be humid and way too hot... So it's a lose-lose situation I guess... I should just stop whinging about it, and make the best of it huh? Dress up in winter clothes for a bit longer won't hurt anyone.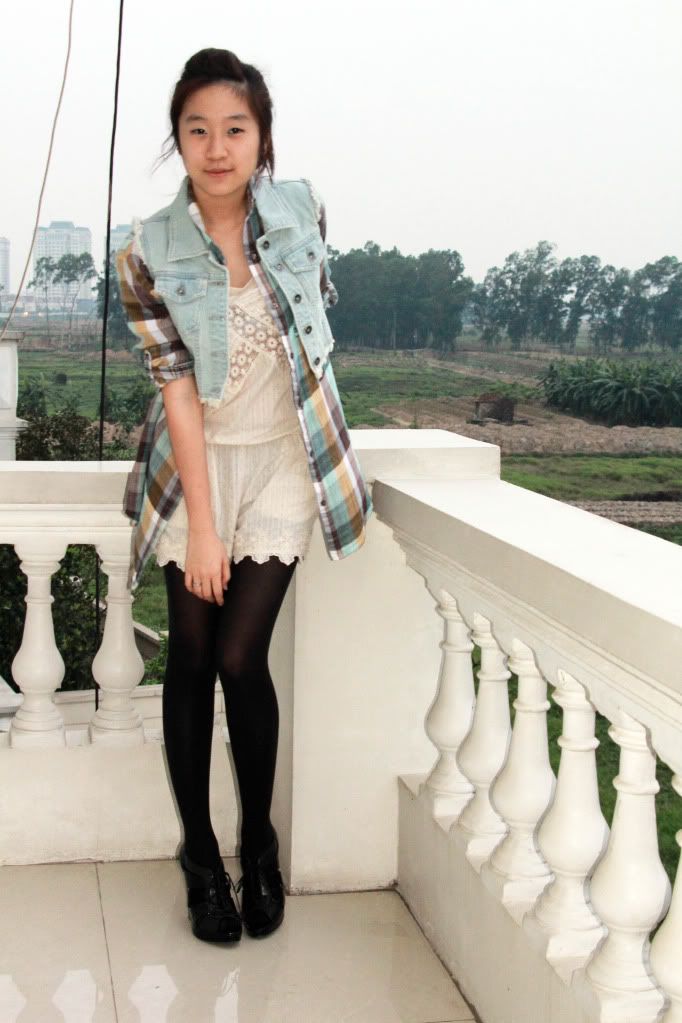 (Ceil denim cropped vest, Zara plaid shirt, Zara lacy romper, Aldo wedges)
Saturday is Earth day guys, so turn off all your electric appliances and lights at 8 :)
Tammie.
"The earth is what we all have in common."
- Wendell Barry